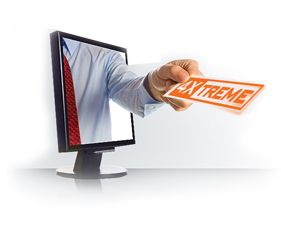 4Xtreme is a team that is experienced in the analysis and development software production of industries. Together with a team that has experience in developing Database Application. We are confident that we can solve the problem for you within a short time period. We will lead you to the development of the competitiveness of enterprises. Development work continues to grow to achieve maximum profits.So to create a competitive advantage.The need for a strategy that is effective and universally accepted standards. In order to produce quality software. to meet your needs and satisfaction .
Production Control Lot


Ofbiz ERP

Business of the organization as a whole.To achieve maximum advantage of the resources of the business.Integrated business management system that integrates everything into one.Reduce duplication of work.Security of information systems.

Sugar CRM

For all levels of the company in the management client system.System adds convenience to the sales team.,Example.Taking note of the people in the audience.,Conversion of prospects into customers.To help remind you to contact the customers or prospects.


Open Bravo POS

The administration page. With bar code.Recent financial and administrative controls to prevent fraud. Check stock at any time instant, accurate data analysis of customers or sales. Rating Bestsellers bad profit analysis of each product category.

Q-cost (Quality Cost)

To calculate the cost to make the quality the cost of the operation as compared to the current operation. While everyone in the organization the full amount to continue to run the company. And to the satisfaction of the customer quality control and timely manner.


MBO & KPI

Management is the primary objective process with the participation of all members in setting objectives and performance and performance measurement tool or evaluate the performance of the organization. Optimization men higher performance.


AQM

System monitoring devices, Employees in the workplace. Separate zone by area. If the work has many sections. For analysis. At which point the problem area. You can report problems via email to all employees assigned to the duty manager.


JOB FOLLOW UP

Systems for monitoring the work of staff to measure the performance of employees. The results of the analysis and of the work employee clearly, Leader & Employees can assign tasks to employees and themselves and with the current due date.