If you want to change the old system that can not meet your needs in the system, Or even a Report, The system is a fully integrated business management intelligence, Combining everything into one, Reduce duplication of work, Security of information systems, Report can be prepared as much as you want, It also saves you the cost of not incredibly.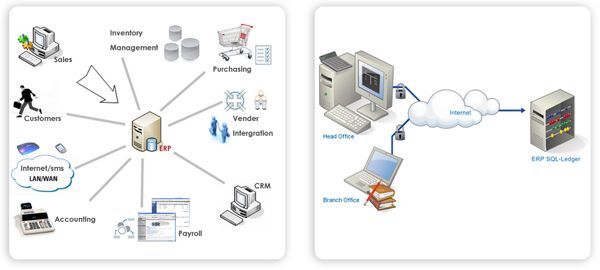 Ofbiz ERP
OFBiz (Open For Business OFBiz) is Open Source Enterprise Automation  Software
Under  Apache License Version 2.0 composed Open Source ERP, Open Source CRM, Open Source E-Business / E-Commerce, Open Source MRP ,The aim is to develop software for the enterprise needs Flexible in use than any other Open Source, Such as the installation of a modified treatment, In addition to flexibility in use it. Performance and reliability of OFBiz is still not accepted by users and developers around the world. OFBiz present a Top Level Project (TLP) of the Apache Software Foundation.
HTTP Download
Does anyone use Ofbiz.
There are many organizations worldwide. You can see it from here.
Module Ofbiz ERP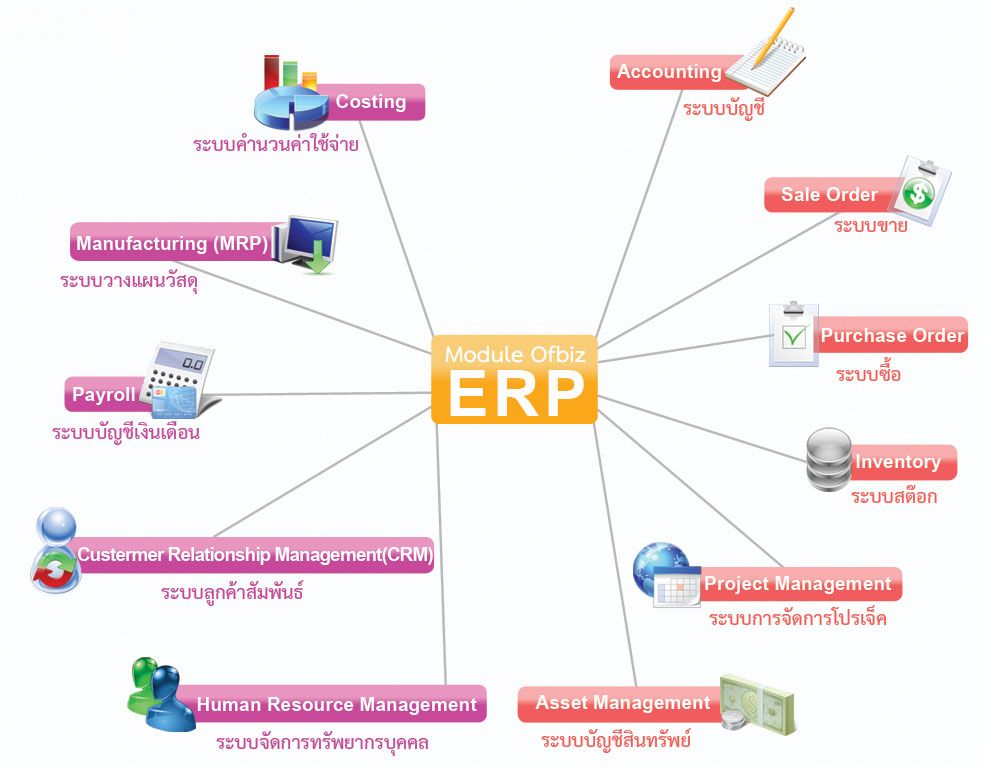 Why our customers choose Ofbiz ERP.
Free All base Vat Report
Free M/A Support 1 year
Software's open source.
Can be changed on demand.
Free unlimited license.
Greaves supported on all databases. (Oracle, Microsoft SQL Server, DB2, MySQL, etc. )
Support for more than ten languages, including English, Japanese, Chinese, Thailand and so on.
Free training to teach the User. And maintenance.
ofbiz on Platform J2EE
The advantages of working through the Browser application or applications running on the web.
Do not install the machine in many applications you have Internet Explorer (IE), Firefox, Chrome, Etc. Was able to use it.
Reduce maintenance do not have to install any. Do not have to worry about a virus that will not work.
You can work from any machine. It is in the same network without having to install.
Can VPN from abroad or from anywhere. I use it without the need to install applications.
When you change or add a new report, it does not need to add anything. In a play.
Systems are secure from unauthorized access database. Because the system does not need to run through the network.
Example